Update on the water level at Lake Calavera (as of end of April, 2017):
Many of you have expressed concern about the lake that seems to be disappearing before our eyes.  The valves on the Lake Calavera Dam have been a problem for some time- and because they can't be fully closed water is released.  When more water goes out the dam (or gets evaporated as we get into our hot weather) than comes in from the watershed, the lake level goes down.  The City has a project to do a permanent fix- but it will take months to get it approved ( has to go through the State of CA Division of Dam Safety- and they are kind of busy with Oroville Dam right now), contracted for and constructed.  We have been working with them to both expedite the permanent fix and take some immediate temporary action to reduce the on-going loss of water.   They now have a plan for a temporary sleeve around one of the valves. How fast that can be done- and how effective it will be are still to be determined. Without corrective action soon the  impacts will only get worse- and these sensitive wetlands could experience a permanent impairment.   One bright spot- the restoration planting where the palm trees were removed are doing great.
The city of Carlsbad will be undertaking some projects at this preserve in the next year including:
removal of palm trees along the northern part of the preserve.
restoring, with native plants, the area where these trees currently are.
adding a portable bathroom near the Calavera dam.
Here are our answers to some questions regarding the Lake Calavera palm removal project.  For more information on pesticide use for the project click here.
To see our comments on July 12, 2016 to the city council.  The presenter is about 7 minutes into the public comment period:  http://carlsbadca.swagit.com/play/07122016-1386/#25
The Geology of Calavera Hills – by John Turbeville of Mira Costa College
Current plant list 2-2016 (James Dillane).
October 29, 2013 CBS News 8 story on this area:  Carlsbad's Hidden Gem:  Lake Calavera
New signage at the preserve:  4 new signs are now posted on the preserve.  The one closest to the dam access on wildlife was sponsored by Preserve Calavera.  Others include one on native plants, the volcano and the Agua Hedionda watershed.  See all of them below: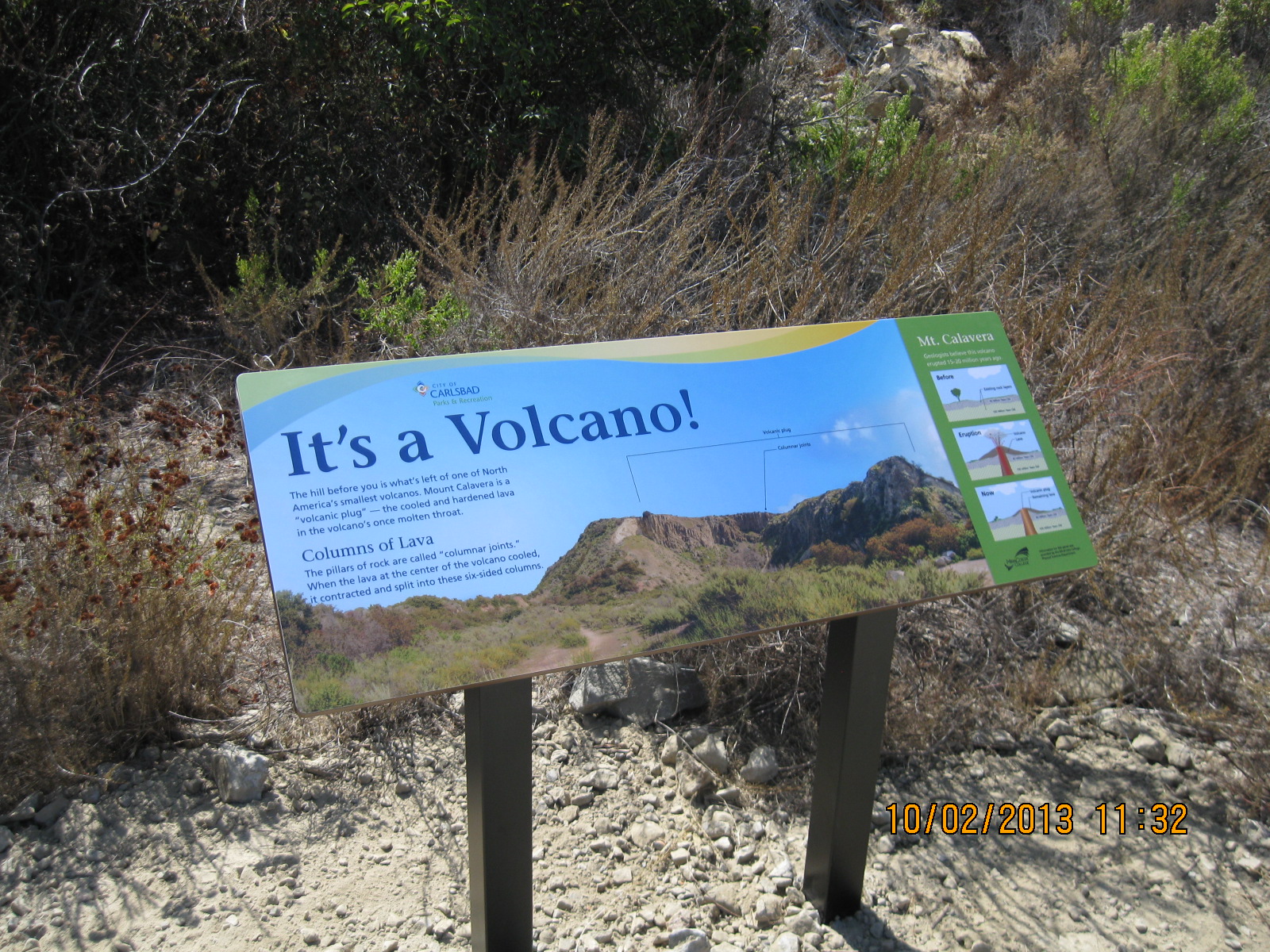 NATIVE PLANT HIKE PHOTOS (April 20, 2013):